Looking for a solution to restore healthy, shiny hair?
5 reasons why women are increasing their confidence with this hair gummy
Looking for a solution to restore healthy, shiny hair?
Here are the 5 reasons why women are switching to this gummy for fast hair growth
1. It contains a high quality serving of biotin, proven to help grow stronger hair and prevent hair loss
Biotin is well known for its positive effects on hair including growing stronger thicker strands. Research suggests that increased biotin intake can improve overall hair quality, including thickness and shine.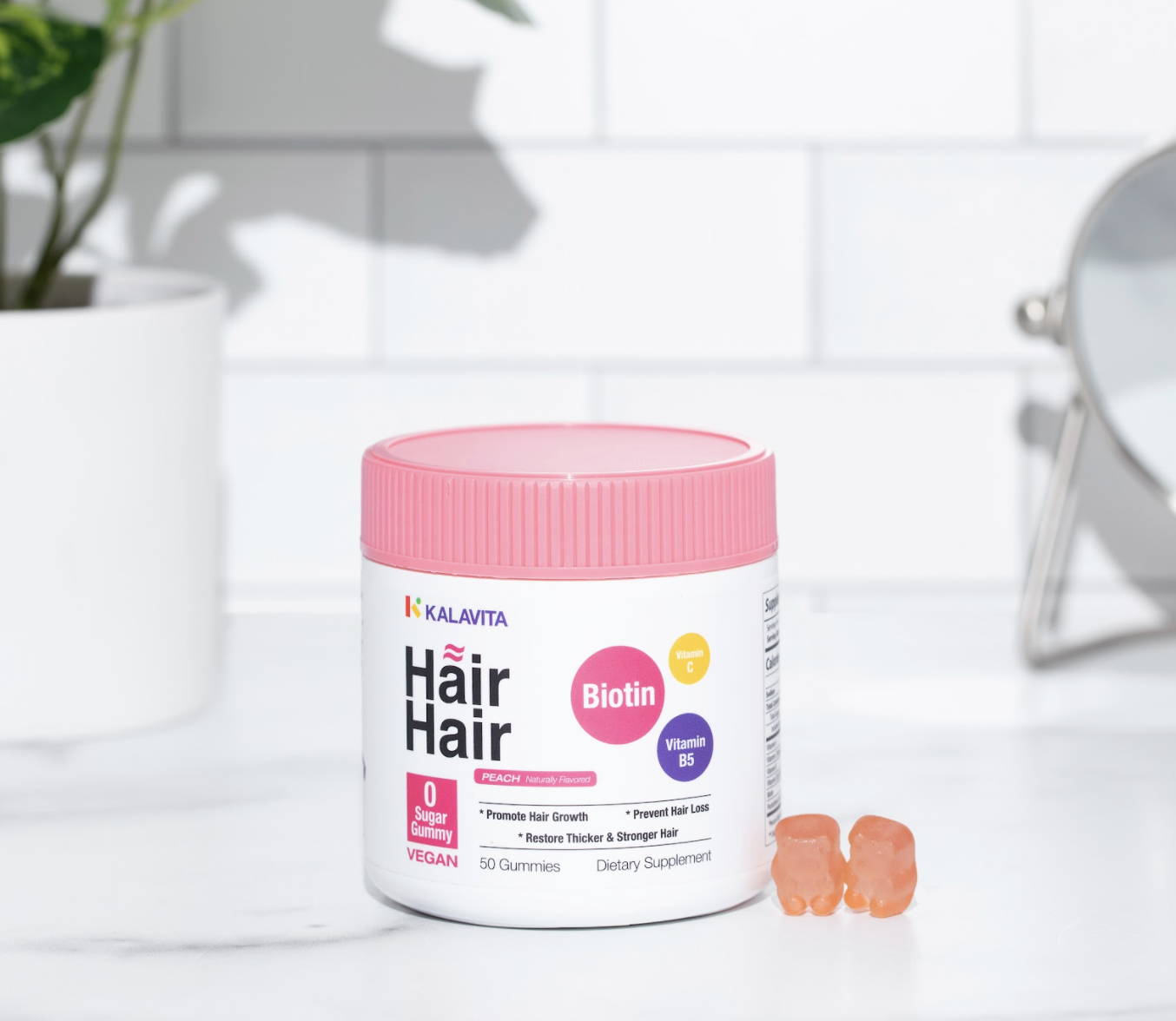 2. They are packed with vitamins and antioxidants that boost hair health and promote new hair growth
Added Vitamin A, C, B5, E & D help support scalp health, lock in moisture at hair follicles and maintain hair elasticity!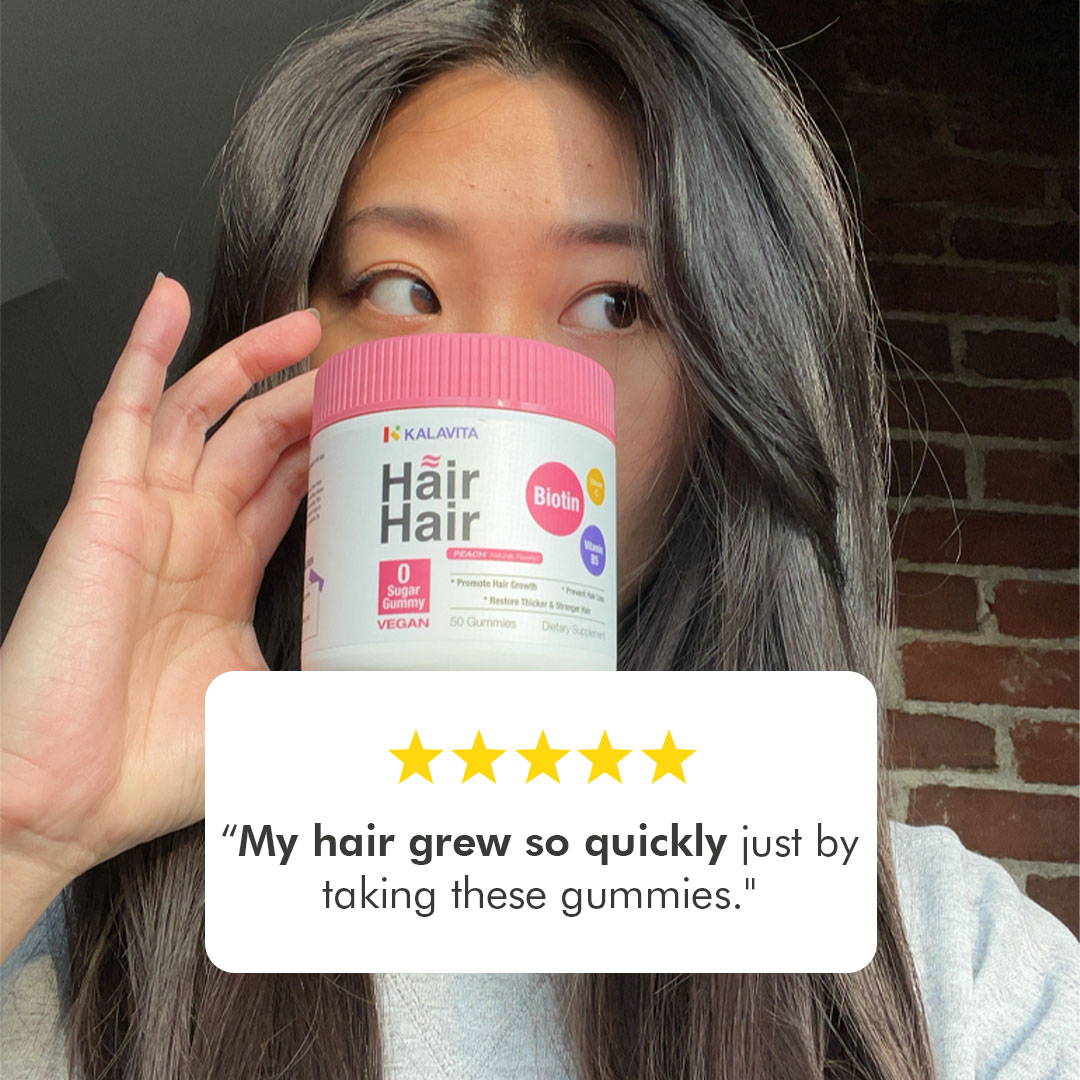 3. They are made with a formula that contains no hormones and doesn't cause any side effects or breakouts like other hair growth supplements
Too much biotin can often cause acne breakout. This gummy is carefully formulated to ensure our daily dose of biotin won't effect our skin!
4. They target the root cause of compromised hair health, so you can grow stronger hair from within
Their scienced-backed formula is proven to work! Their customers typically see results within 1-3 months of taking these gummies consistently!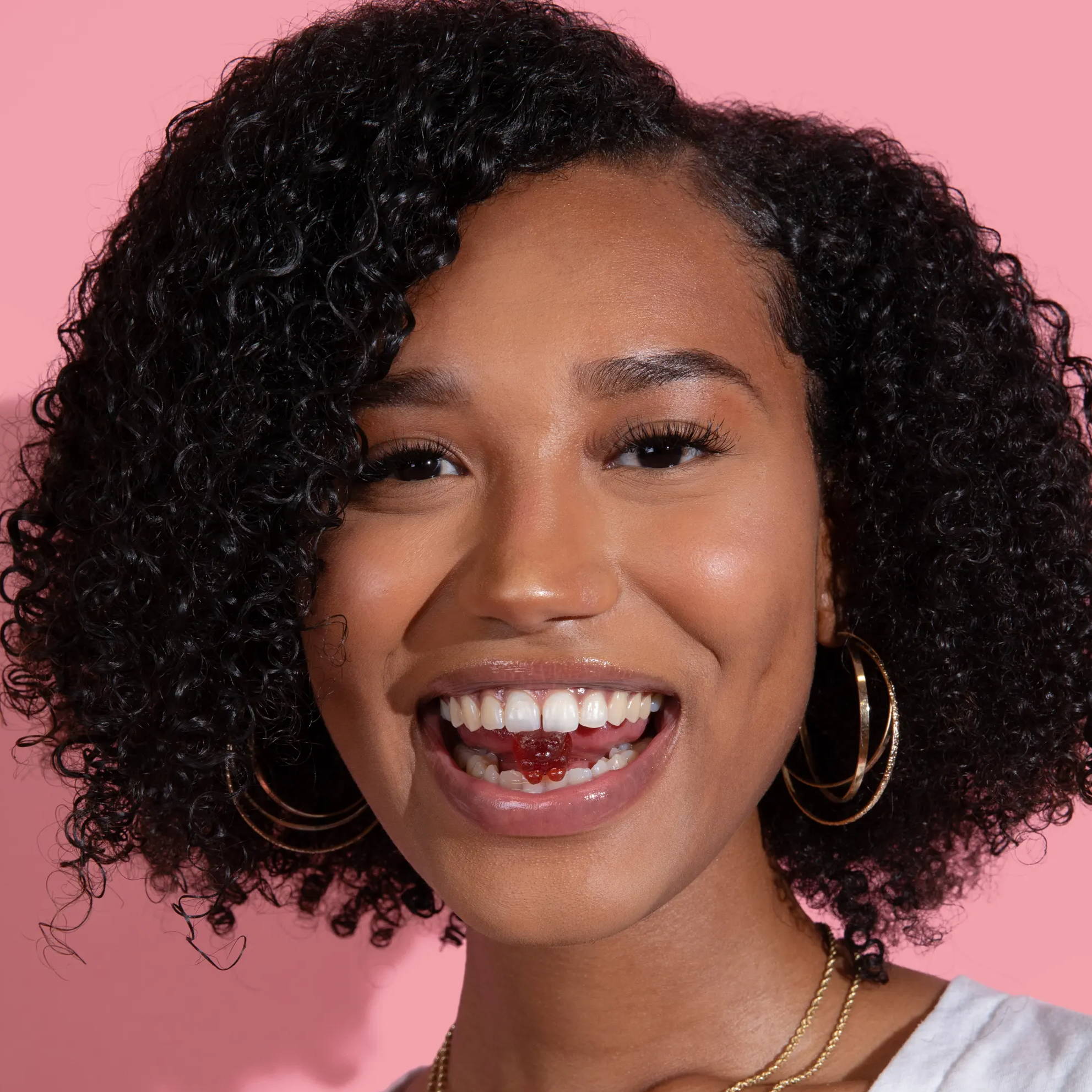 5. They are sugar-free, vegan and delicious!
Their gummies are flavored with delicious white peach without any artifical color or flavor! They make it easy for healthy hair growth inside out!